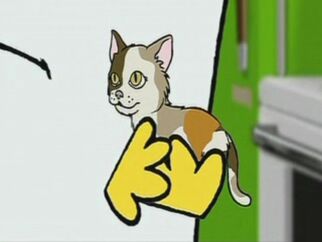 Mr. Sparkles first appears in Reedickyoulus, Mr. Sparkles is Master Shake's Cat. He also happens to be a "wonderful magician". Shake eventually couldn't help himself. He put Mr. Sparkles in a microwave, and his head exploded. He then returns as a zombie due to the radioactive effects of Carl's male enhancement device. Mr Sparkles appears as a random Cat in other Episodes.
Ad blocker interference detected!
Wikia is a free-to-use site that makes money from advertising. We have a modified experience for viewers using ad blockers

Wikia is not accessible if you've made further modifications. Remove the custom ad blocker rule(s) and the page will load as expected.