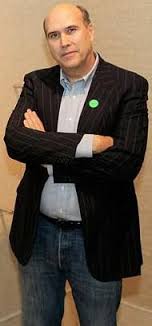 George Lowe (born November 10, 1958) is a voice actor best known for voicing Space Ghost. After performing voices for several characters, he began to appear regularly as a character, and then as the Narrator in Aqua Unit Patrol Squad 1, effectively replacing Schoolly D, but only reading the Title of the Episode.
Voice acting in Aqua Teen Hunger Force
Ad blocker interference detected!
Wikia is a free-to-use site that makes money from advertising. We have a modified experience for viewers using ad blockers

Wikia is not accessible if you've made further modifications. Remove the custom ad blocker rule(s) and the page will load as expected.