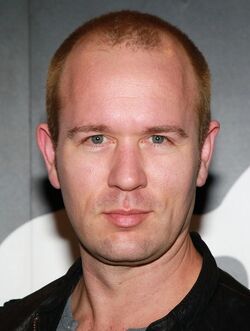 Brendon Small  is an American sitcom writer/producer, actor, comedian, voice actor, composer, and musician. He has several large accomplishments in the field of voice acting and animation, being a co-writer for Home Movies, as well as the famous Metalocalypse, both featured on Adult Swim.
Aqua Teen Hunger Force
Edit
Small has voice acting credits under Donald Cock as well as some suspected animation credits when he voiced one of the Rice Mascots on the episode Dickesode.
Ad blocker interference detected!
Wikia is a free-to-use site that makes money from advertising. We have a modified experience for viewers using ad blockers

Wikia is not accessible if you've made further modifications. Remove the custom ad blocker rule(s) and the page will load as expected.