Aqua Something You Know Whatever Theme Song
Talk

1
Share
Ad blocker interference detected!
Wikia is a free-to-use site that makes money from advertising. We have a modified experience for viewers using ad blockers

Wikia is not accessible if you've made further modifications. Remove the custom ad blocker rule(s) and the page will load as expected.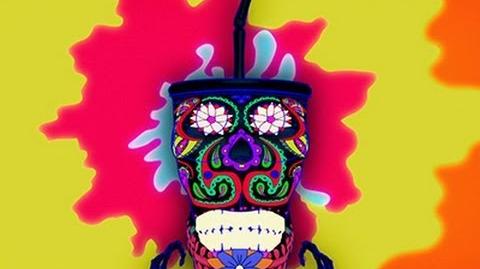 The
Aqua Something You Know Whatever
theme song is performed by Mariachi El Bronx and assisted by Schoolly D.
(Sup, homie? You thought, just cuz we changed our name, you could mess with the Aqua Somethin', man?)
(Ah ha ha ha!)
(Ah, ah)
(Mmm, Frylock es tan caliente)
(Ah, ah)
I'm the pimp on top, can't never be stopped
Frylock's on the bottom and yo mama on my (BAWK!)
(Shake Zula es elegante de la casa, el Meatwad es tan grande)
Don't understand why you (BOING)in' with the "G"
Cuz Shake got the bling, make the blind man see
Meatwad got yo mom in my ride
Rollin' up the hold up and they keep the ho's high
Aqua Something You Know!
(Ehh, Whatever)