Ad blocker interference detected!
Wikia is a free-to-use site that makes money from advertising. We have a modified experience for viewers using ad blockers

Wikia is not accessible if you've made further modifications. Remove the custom ad blocker rule(s) and the page will load as expected.
Adult Swim
(sometimes styled as [adult swim]) is a programming block on
Cartoon Network
that airs
Aqua Teen Hunger Force
along with many other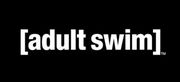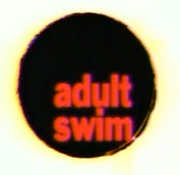 shows. It is headquartered in the Williams Street Studio in Atlanta, Georgia. Its president is
Mike Lazzo
.
Aqua Teen Hunger Force
has been around longer than [as] has.
ATHF
is [as] and Cartoon Network in general's longest running original series that has lasted since 2000. The current 2003 logo sometimes gets more condensed and smaller.